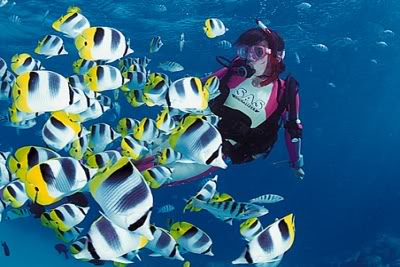 • If you don't have 3-4 days to learn then you can gain the Scuba Diver qualification in just 2 days and extend it to the Open Water Diver Course qualification when you have time.
• If you are unsure about whether you want to learn to dive then you have the option to do an introductory dive, Discover Scuba Diving, under the supervision of a qualified PADI instructor. This will allow you to experience the feel of diving without committing to a course.
• All PADI courses have professional educational materials available to help you learn and retain the knowledge for your future enjoyment and safety. We cannot emphasize strongly enough about how important it is to own your own personalcopies of the course material.
• The PADI Dive School, Dive Centres and Resorts will often loan you a copy of your course material but this is far from ideal as you cannot reference relevant notes of important information on completion of your studies. Unless you dive regularly it is unlikely that you'll remember all that you've been taught highlighting the need for your own reference guides.
• Before your next dive, takes a few minutes with your  personal manual to review the key points before returning to the underwater  world.
• Once you are on Ko Lanta, Koh Rok is a popular island for first time visitors. Just one hour away by speed boat, to the south of Lanta, are the twin limestone islands of Koh Rok Nok and Ko Rok Nai, within the boundary of Ko Lanta's National Marine Park on the edge of Thailand's national boundary line.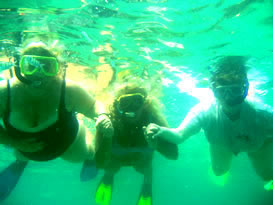 • Ko Rok's nature is very diverse with some perfect beaches, tropical rain forests and a full square miles of fabulous coral reefs.There are no villages or resorts, and the only people living here exist only on the Ko Rok Ranger Station.
• The beaches here have been hailed as some of the most beautiful in Thailand. The fabulous underwater world with a huge variety of sea life and corals, and glass clear waters with up to 30 meters visibility.
• On land a jungle of ancient Banyan Trees houses fantastic nature-watching opportunities for big monitor lizards and troops of shell crabs.