Travelling to Ko Lanta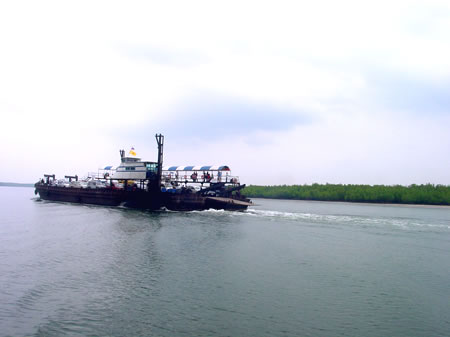 How to get there
• Ko Lanta is easy and inexpensive to reach from Phuket, Bangkok , or Malaysia. The island is serviced by passenger ferries from both Krabi & Phi Phi and car ferries from the mainland.
• Krabi is the most convenient gateway to Ko Lanta if coming from Bangkok, and if coming from Phuket passage is via either Phi Phi or Krabi. Trang also serves as a reginal transit point for those coming in from the south. Please bear in mind that if your arrival time is alte in the day, the local minibus or public passenger ferries scheduled for Koh Lanta may not always be available.
From Krabi To Lanta
• Starting from November until April boats leave twice daily from Klong Chi Lard Pier, about 5 kilometers outside of Krabi town. The boats arrive at Saladan on the northern tip of Ko Lanta about 2 hours later.
• From May to October, the boats from Krabi to Koh Lanta do not operate due to strong winds and high waves in the monsoon season. For this time period, minibuses take over public transportation between Krabi and Ko Lanta.



From Aonang or Railay Bay
• Visit Ko Lanta from Aonang by boat. Get the boat from Aonang Pier nearby Noppharat Thara Beach. The journey takes 2 hours. Start from 10.30 Am.
• From Ko Lanta to Aonang, getting the boat from Saladan pier, the boat starts from 8.30 Am.
• In the same boat from Ko Lanta to Aonang, boat will stop by to drop some passanger at Railay Bay , the passenger would connect to Railay Bay by longtail boat . And just 20 minutes later you will reach Aonang pier. They also have free taxi service to send you to any destinations in Aonang or Krabi too.
From Trang to Lanta
• For traveler come up from Malaysia or Hat Yai or take train down from Bangkok, Trang is only the access point to Ko Lanta with the distance about 140 kilometers and takes approximately 2 hours by minivan, including passage on the 2 car-ferries.

Travelling to Koh Lanta from Koh Lipe
• Ko Lipe is usually reached from the town of Pakbara. Ferry from Ko Lanta to Lipe currently run only half the year, from November to April.


To & from Phuket/Ko Phi Phi (By Ferry)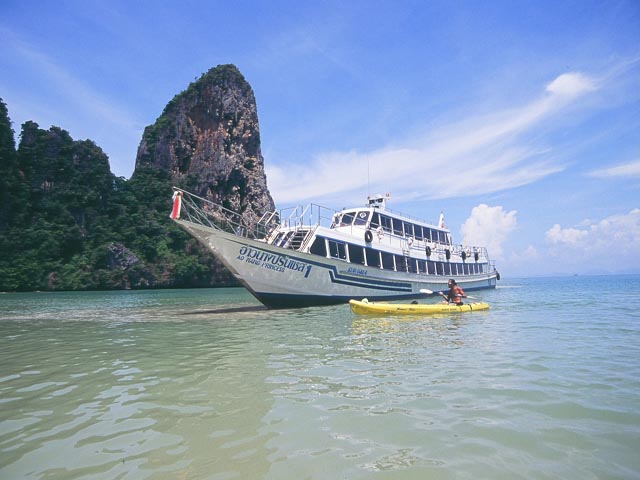 • Most visitors to Ko Lanta who are travelling from Phuket, arrive by boat via Ko Phi Phi. The service only runs during high season, from November to April only. There are 2 boats scheduled every day, both leaving Phuket at 13.00 Pm. -Phuket pier is located just a few kilometers outside of the main town, and is known as "Russada Pier".
• The ferry timetable is subject to change when the weather is bad, therefore please check before you make your journey.



Travelling to Ko Lanta from Bangkok

• Ko Lanta is about 1,000 kilometers from Bangkok, and can be reached by plane, train or overnight air-con bus.
• If you're flying into Bangkok, try to get a connecting flight to Krabi, the closest airport to Ko Lanta. Second choice is Trang and third choice is Phuket.
• If you want to travel by train, you can buy ticket to Trang province only. From Trang you can take an air-con minivan to Ko Lanta from the tour agent opposite the train station.
• Alternatively, you can take the overnight 24-seat air-con bus (from New Southern Terminal) direct to Krabi. The bus departs from Bangkok around 17.00 Pm. and arrive Krabi at 05.30 Am.
• If your flight lands at Phuket, there are 2 ways to Koh Lanta, by ferry boat and by mini van. Take a public van from Phuket bus terminal, the last minivan from Phuket is around 13.00 Pm. It takes 4 hours from Phuket to Koh Lanta and it's available for all year.
By Flights
Flying into Krabi

• The airport nearest to Ko Lanta is in Krabi. It is possible to get a connecting flight., but sometimes it's difficult as fewer airlines fly to Krabi. Once landed in Krabi, you can get connection from Krabi to Ko Lanta by boat or minivan.
• Check with these links to see available flight operator to Krabi :
•
http://nokair.com/NokConnext/aspx/Welcome.aspx

•
http://www.thaiair.com/

•
http://www.airasia.com/

•
http://www.bangkokair.com/
Flying into Phuket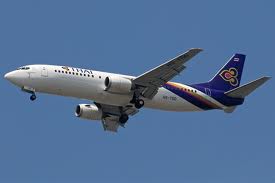 • Getting a flight to Phuket airport is the third closest to Ko Lanta, but offers the chance for comfortable, scenic drive to reach the island. The journey covers a distance of about 250 kilometers and takes roughly 4 hours. During the high season (mid-Octobet to mid-March) There is a ferry service connecting the 2 islands that runs via Ko Phi Phi. The trip takes approximately 4 hours.
• Check with these links to see available flight operator to Phuket :
•
http://nokair.com/NokConnext/aspx/Welcome.aspx

•
http://www.thaiair.com/

•
http://www.airasia.com/

•
http://www.bangkokair.com/



Phone Numbers
Police station :
075-668-192
Tourist Police :
1155 Call Center
Lanta Hospital :
075-697-176
Saladan Healthcenter :
075-668-170
Dr.Salarin Clinic :
075-684-522
Lanta Dentist :
075-249-779