Beaches of Ko Lanta
 

• Klong Dao Beach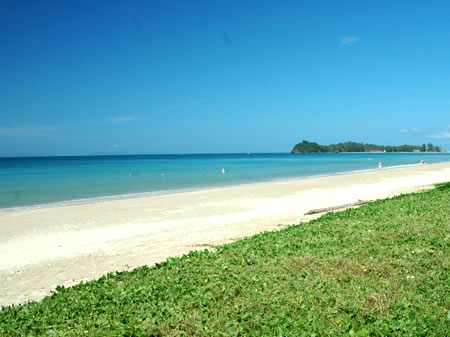 Boasting  a spectacular 3 kilometres  of  stretch white sand and clear, shallow water, Klong Dao was the first beach to be developed on Koh Lanta, just over 5 years ago. With its' stunning sunsets and impressive landscape, it's easy to see why.
     Excellent, safe swimming makes this the most popular family beach on Ko Lanta. Nonetheless it remains spacious even in peak season, and a short walk will find you a patch without neighbors.
     The beach offers a wide selection of both up-market and small family owned resorts with accommodations for all budgets.

• Phra Ae or Long Beach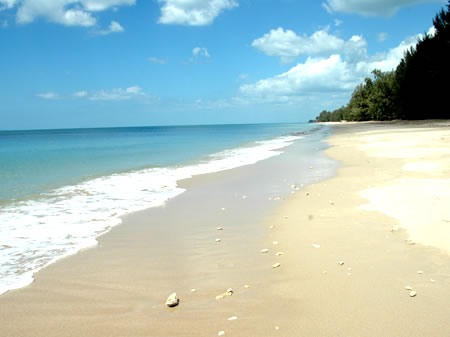 Just south of Klong Dao is Phrae-Ae (also known as Long Beach), a stunning crescent of sand some 4 kilometres long. The beach is steeper and the sea not as sheltered as at Klong Dao, which makes for fantas tic swimming for adults.
     The resorts here are spread out over a greater distance, mainly clustered at the north and south ends. Most visitors find Phra-Ae 'deserted' even in peak season.

• Klong Khong Beach

     A little further south is Klong Khong, another 3 kilometres stretch of sand, with palm trees and a good collection of resorts famous for their sunsets and laid-back locals. Swimming and snorkeling is excellent from right off the shore, and at low tide, rocks teeming with aquatic life are visible and accessible. The abundance of sea life makes for nightly beach feasts second to none. Prices for accommodation are substantially lower here than on the northern beaches and many are small, family-owned business offering a friendly, relaxed service.


• Klong Nin Beach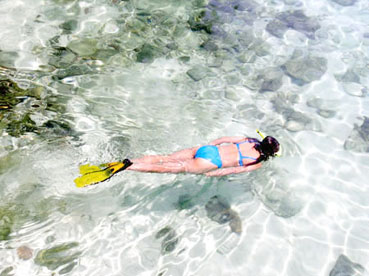 Turn right off the paved road when you see the signposts, and discover Klong Nin, a few kilometers stretch of white-sand beach with emerald green-waters. Klong Nin has an abundance of tropical trees including pine and coconut, set against the backdrop of lush, green tropical rain forest.
     Bungalow resorts are scattered spaciously along the beach, ranging from simple, inexpensive family bungalows to more upscale pool and spa resorts.

• Ba Kan Tieng Beach

     Excellent swimming conditions and a fabulous stretch of white sand surrounded by the mountains of Koh Lanta's national park make this small beach very impressive. At  just over a kilometer in length and with only a few resorts. Ba Kan Tieng feels  very private and secluded.  Accommodation ranges from simple family-run places to the only five-star resort on Koh Lanta.


• Klong Jark Beach or Waterfall Beach

     Klong Jark (or waterfall beach) is just 3 kilometers from the waterfall in the National Park. This is a fairly private beach due to access only by unpaved road. The beach gets its name from the waterfall, which is just a 3 kilometer walk away. The trip, which follows a stream, features elephant trekking and sighting of a variety of birds And wild creatures, including the monkey wild pig.


• Last Beach or Bamboo Bay

     Last Beach or Bamboo Bay is the last beach on east side before the national park area begins. It is a slightly curved beach around five hundred meters long, with lovely white sands and clear waters. Swimming is suitable here when the tide is not too deep. The northern part of this beach has rock pools where it's possible to snorkel and watch the fish. It is surrounded the high national park mountains. This beach is extremely private, and feels castaway from the outside world.  Bamboo Bay contains a handful of basic resorts, spread along the beach.
• National Park Beach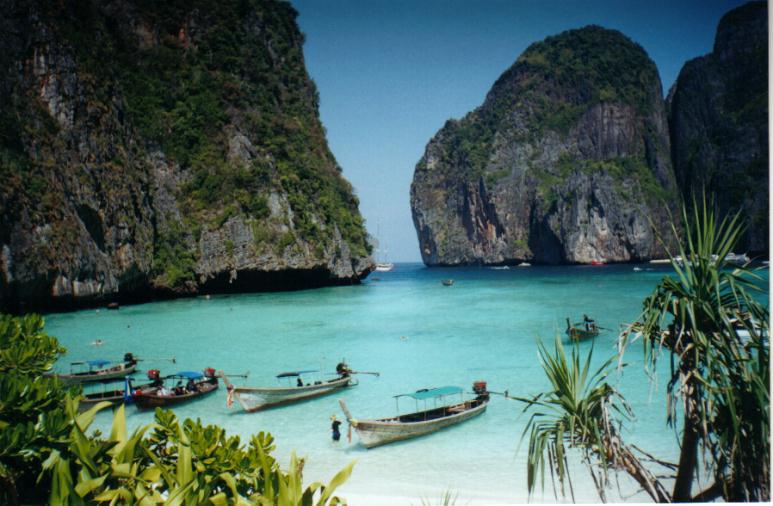 There are 2 beaches in Ko Lanta's National Park- Had Hin Ngam (a beautiful stone beach) and Tanod or Palm Beach. These 2 beaches stand on protected land, with no nearby resorts. The surrounding area is rich and diverse with amazing tropical nature, trekking and walking trail-ways  and fantastic opportunities for bird and wild life watching.
     Ko Lanta's symbol, the lighthouse overlooking the southernmost tip of the island, provides a fabulous panoramic view, and the beach is a  well-known beauty spot for picnics.
How to explore Lanta


• Driving or riding around Ko Lanta is a challenge and makes for an excellent adventure. You can explore independently by renting a bike or jeep 4WD .The road conditions are good with paved surfaces, with the exception of 2 roads- the first running across the island to the east coast, and the 2nd the last 10 Km of road at the southernmost point on the way to National Park. This should be attempted by experience riders only.


 • Ko Lanta's people are a mixture of many races : Thai-Muslim, Thai-Buddhist,  Thai-Chinese, and Sea Gypsies. This diversity means you can see old Chinese- style houses. Islamic Mosques, Buddhist temples, and traditional Thai housing styles, all on one tiny island.
• Many of the local people work in fishing communities, and you can easily spot large groups of the colorful long-tail boats moored on almost every beach. Further inland, you can see rubber and palm farming set against the backdrop of Koh Lanta's mountain range. On the east coast flat lands prawn farming and fish farming using floating baskets continues.
Markets on Ko Lanta

Klong Dao Beach    :  Sunday
Phrae-Ae Beach     : Thursday
Klong Nin Beach     : Friday
Close to car Ferry  : Wednesday