Lanta Mermaid Boutique House: The luxurious rooms with comfortable atmosphere provided for your
gratification. This hotel has 4 floors, and was established since November 2006. 2nd renovated August –
September 2012. It is on the street along Klong Dao Beach that has 3 kilometers long of white sand; and
it is the downtown area where most hotels and resorts are located. It takes only 2-3 minutes' walk from the
hotel to the beach.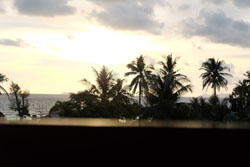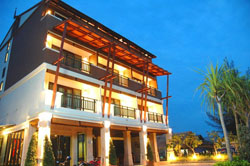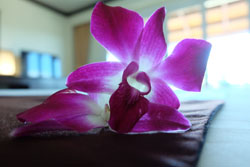 The hotel has 18 rooms: Deluxe Sea view 9 rooms, Superior Mountain View 9 rooms which are
decorated in Modern Oriental Style, in harmony with the natural surroundings of Ko Lanta. Moreover, all
facilities are also provided in the rooms such as air-conditioner, refrigerator, safety box, wireless internet
(Wifi), water heater, cable TV, personal sun-bathing garden for guests who want to be away from the
messiness on the beach, and Shower Sala for shower taking after coming back from the beach.
Reservation or more information

Please call 08-2671-5888

               075-684-364

Fax: 075-684-906

Contact Person: Mr. Nat Macen